Demons with angel wings
Book review from the website ifotovideo.cz
Do you remember the large and very unconventional interview of Romana Marie Jokelová, which she conducted with Antonín Tesař in the November issue of FotoVideo in 2017? Yes, it's been almost five years since some readers wrote us a little incomprehensible comments, on the other hand, the vast majority were enthusiastic. Specific and author's original photography techniques are simply not seen in our country. Antonín Tesař is a complete original and we are very happy with his great narrative book.
Buy a book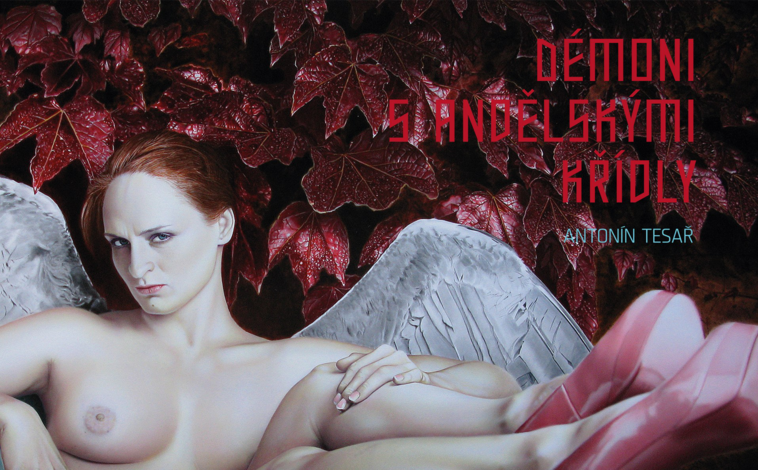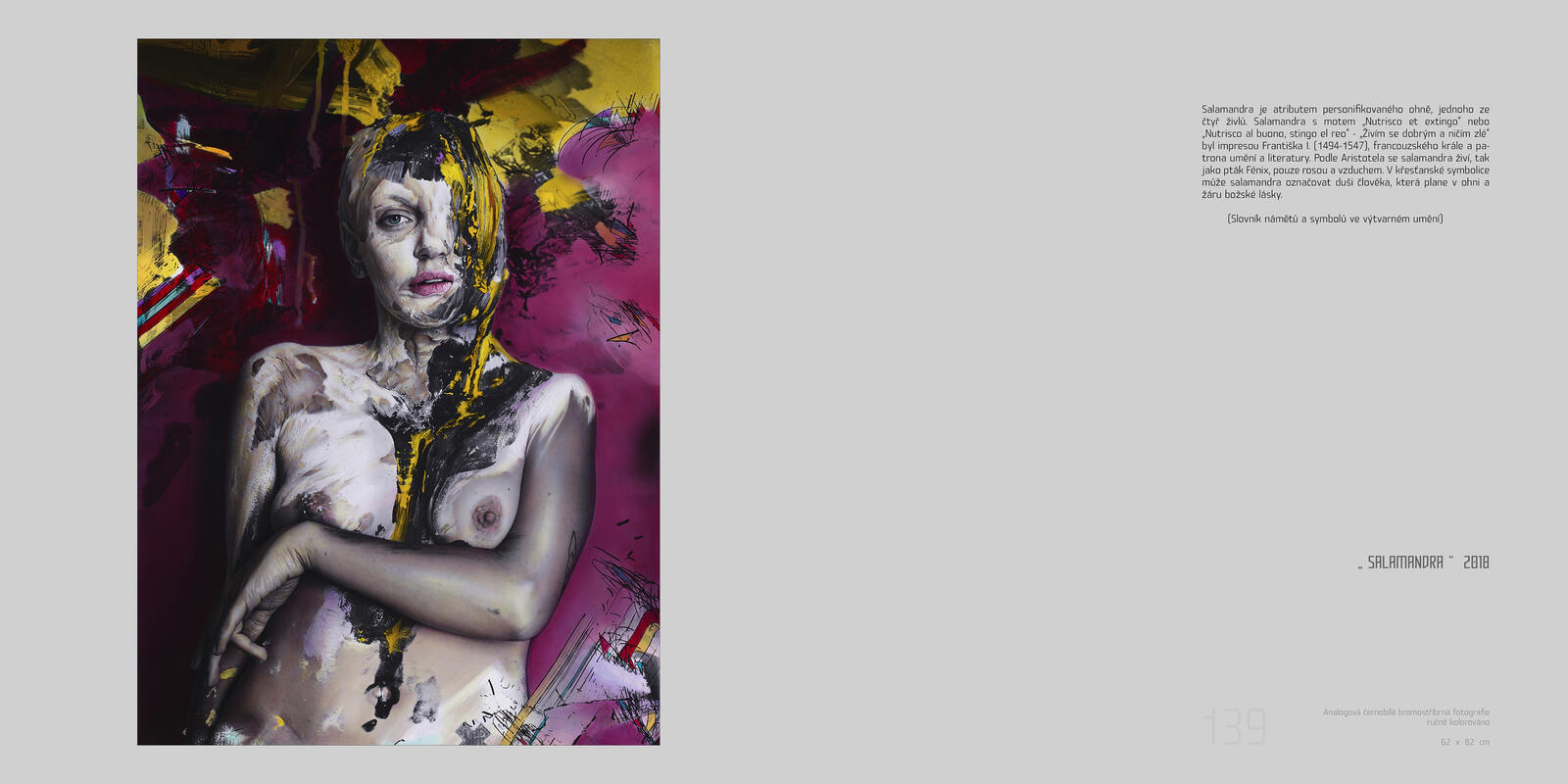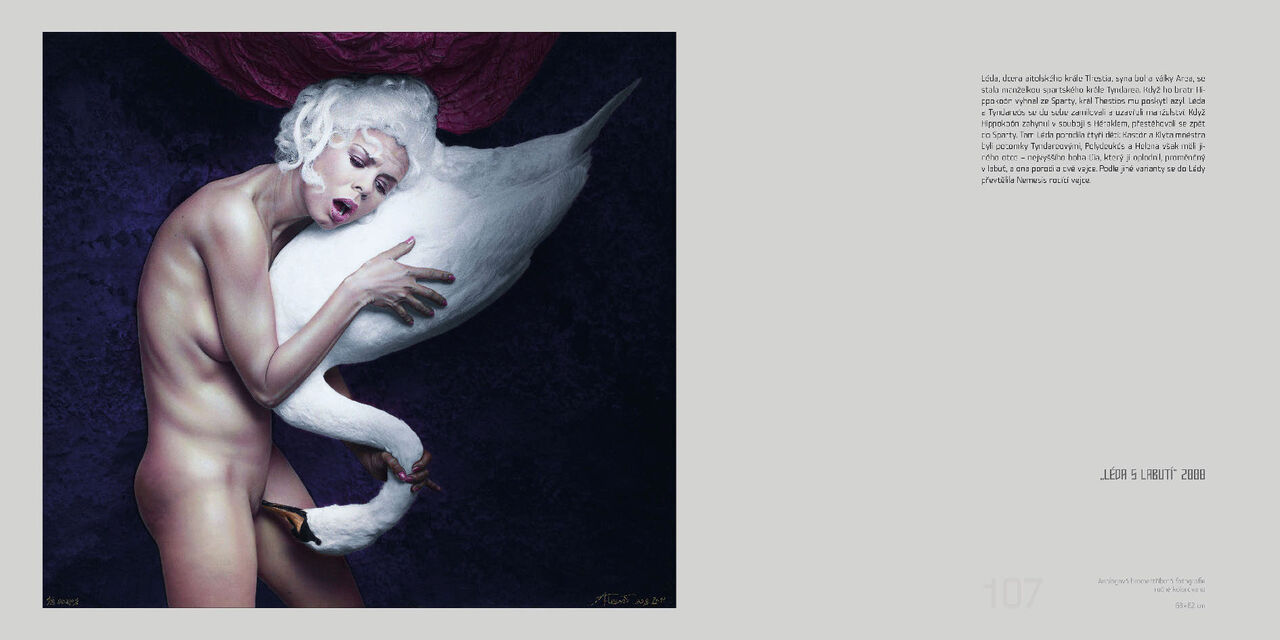 That's right, the book is extraordinary not only in its size, graphic processing and narrative style. It consists of countless beautiful double pages, on which the reader, just like in the gallery, will find a large photograph supplemented with the title, date of creation, dimensions and technical description, in many cases also an original, timeless, poetic and especially mythological text, quotation or short story. The preparation must have given an incredible amount of work. Other texts can be found in the introduction and at the end of the book, and their authors are not unknown personalities. Judge for yourself: Daniela Mrázková, Jan Saudek, Petr Stančík, Romana Marie Jokelová, Veronika Souralová, Blažena Hlasová, Lu Walker, Hana Tesar, David Dvořáček and Antonín Tesař. In my opinion, this is a very interesting collector's item, not to mention a photographic and graphic experience. The book is clearly organized, the texts are extremely interesting and all the photographic images are a wonderful experience.
The author did not forget to describe his rather demanding work just before the end, which not all artists literally do. I like to quote: "I produce photographs using the classic analog negative-positive method and the chemical process of three baths (developer, interrupter and fixer) on black and white paper made on a barite paper base with chlorobromosilver emulsion. On the black and white positive created in this way, which I stretch while wet on a wooden board, I manually apply layers of colored watercolor inks from the Ecoline brand with a brush, which mix with each other and achieve a certain plasticity. I mostly use negatives from the companies Foma or Ilford, which also applies to positive material, with which I still sometimes make enlargements on Agfa photo papers. I zoom in a darkroom with a DeVere 504 with a Rodenstock lens. The original photos are numbered 1-6 or 1-8, which means I may only produce this limited number of pieces. I usually produce another original in a limited edition according to the gallery or collector's request. So it may happen that I won't be able to make eight or six pieces in my lifetime for some works.
There are archival records for all photographs.' I can only recommend this important artistic achievement to you with sincere joy.
Review author: Rudolf Stahlich
Buy a book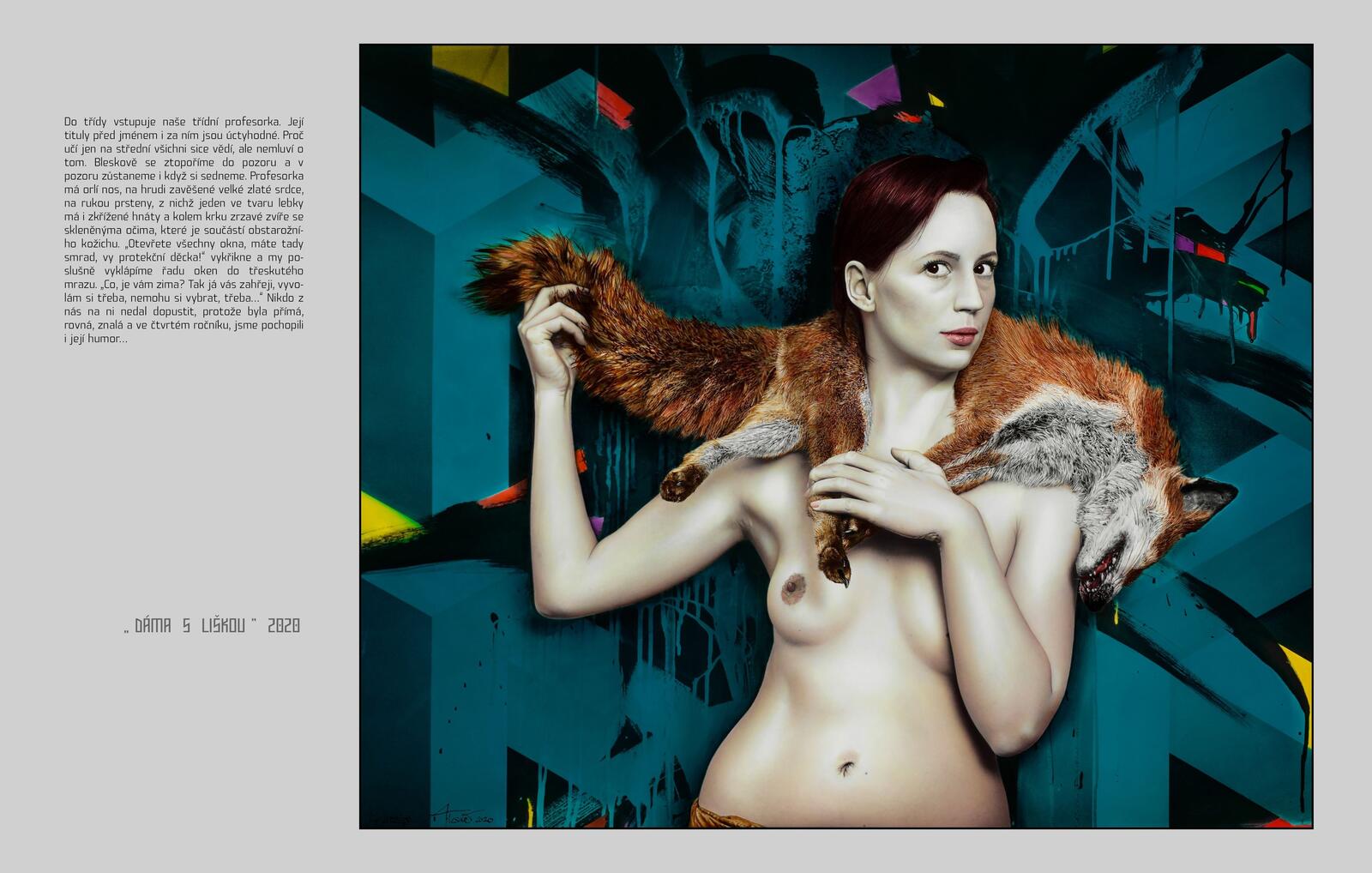 Antonín Tesař – Demons with angel wings (book review). PhotoVideo [online]. July 4, 2022 [cit. 2022-10-11]. Available from: http://www.ifotovideo.cz/rubriky/co-se-deje/antonin-tesar-demoni-s-andelskymi-kridly-recenze-knihy_14339.html?fbclid=IwAR2v-uQesDcKfv5S35-qLj1ZxFuaujWGaRjHhb9rmXca1QQOpkpJFEX3OeU